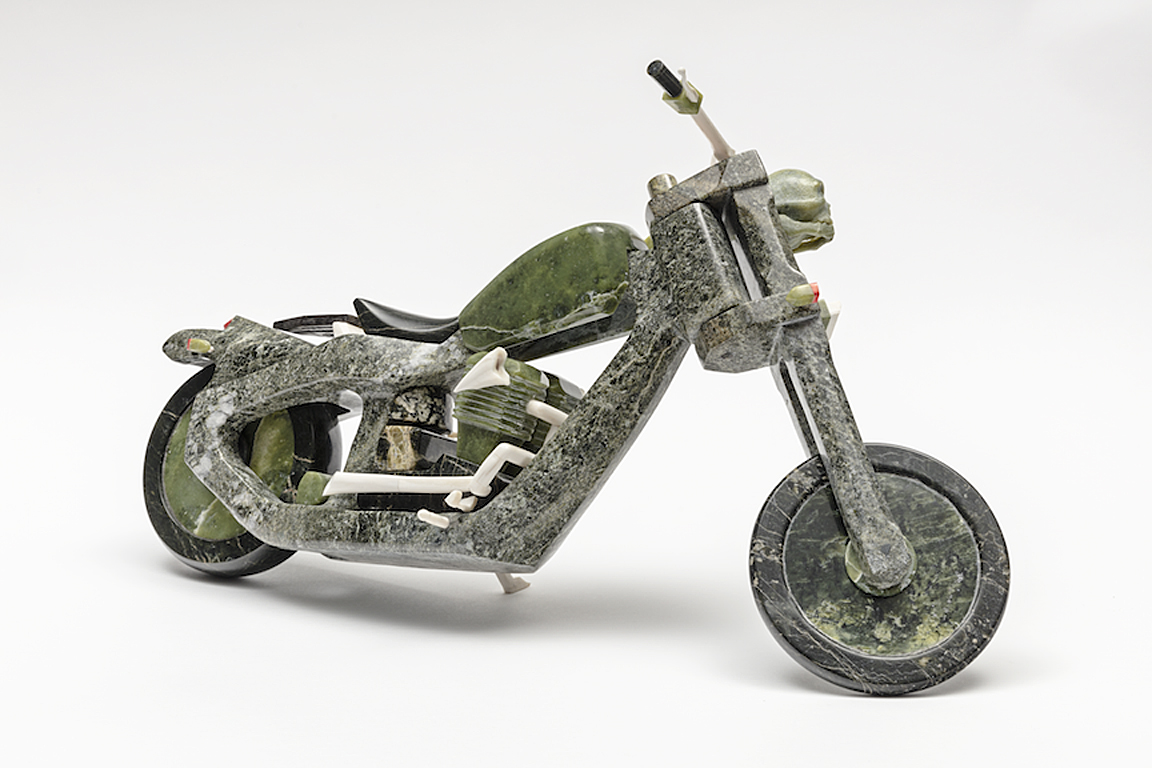 Jamasee Pitseolak featured in the Inuit Art Quarterly
Jamasee Pitseolak's work is the subject of a feature article on the artist in the spring 2017 edition of the Inuit Art Quarterly. Written by the Marion Scott Gallery's Robert Kardosh, "The Object Truth: Jamasee Pitseolak's World of Stone" introduces readers to the distinctive imagery and recurring themes of this leading contemporary Canadian artist.
Describing Pitseolak's range of object sculptures as both "familiar and strange," Kardosh posits that his practice is "an uncanny artmaking that raises questions about what an Inuk's art must, should or can look like as it reimagines the objects he chooses to represent, reorienting the viewer towards them." The article discusses several key works in the artist's oeuvre, offering an interpretation of Pitseolak's frequent use of punning titles. Observing that Pitseolak's sculptural images of commercially manufactured objects are themselves painstakingly handcrafted, Kardosh notes that "this handmadeness lies on a continuum with the quirky surrealism that expresses his uncanny take on the familiar."
Aroara, Pitseolak's 2012 stone and ivory sculpture of a motorcycle, is featured on the magazine's cover.