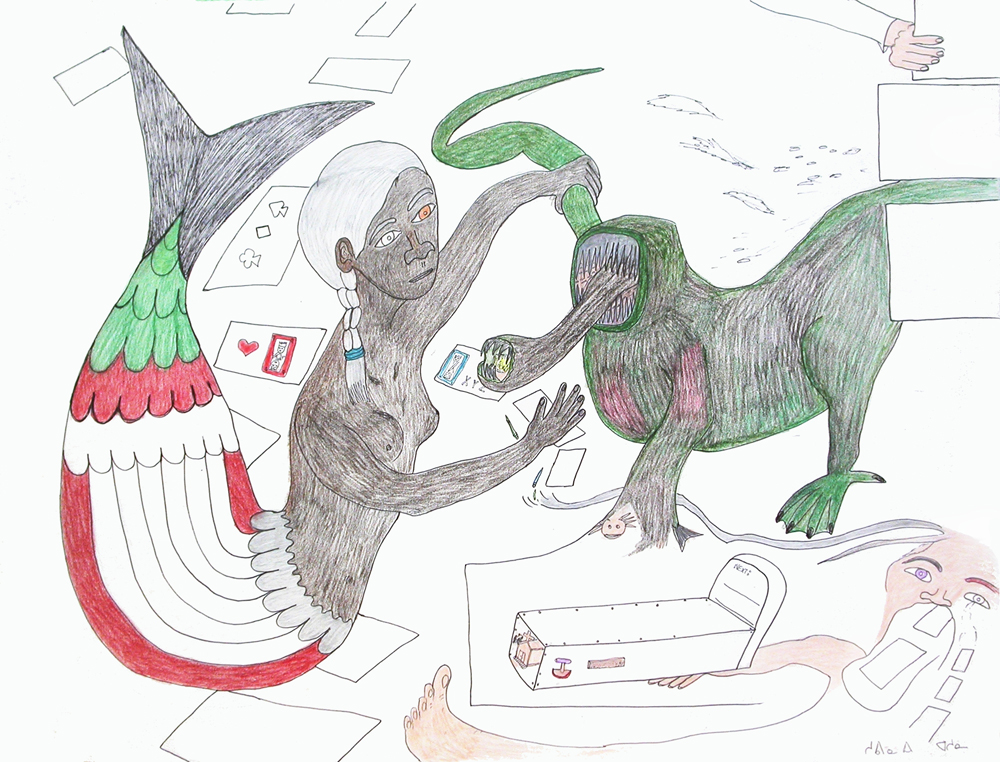 Shuvinai Ashoona in Hunter and Cook magazine
The work of Shuvinai Ashoona is featured in the summer 2011issue of Hunter and Cook. The magazine article includes illustrations of three of the artist's recent drawings as well as pages from a notebook. In an accompanying text, filmmaker Marcia Connolly takes readers behind the scenes, describing what it was like working with Ashoona on Ghost Noise, Connolly's acclaimed film about the Cape Dorset artist.
A gallery version of Ghost Noise is currently being screened as part of Inuit Modern at the Art Gallery of Ontario until October 16.