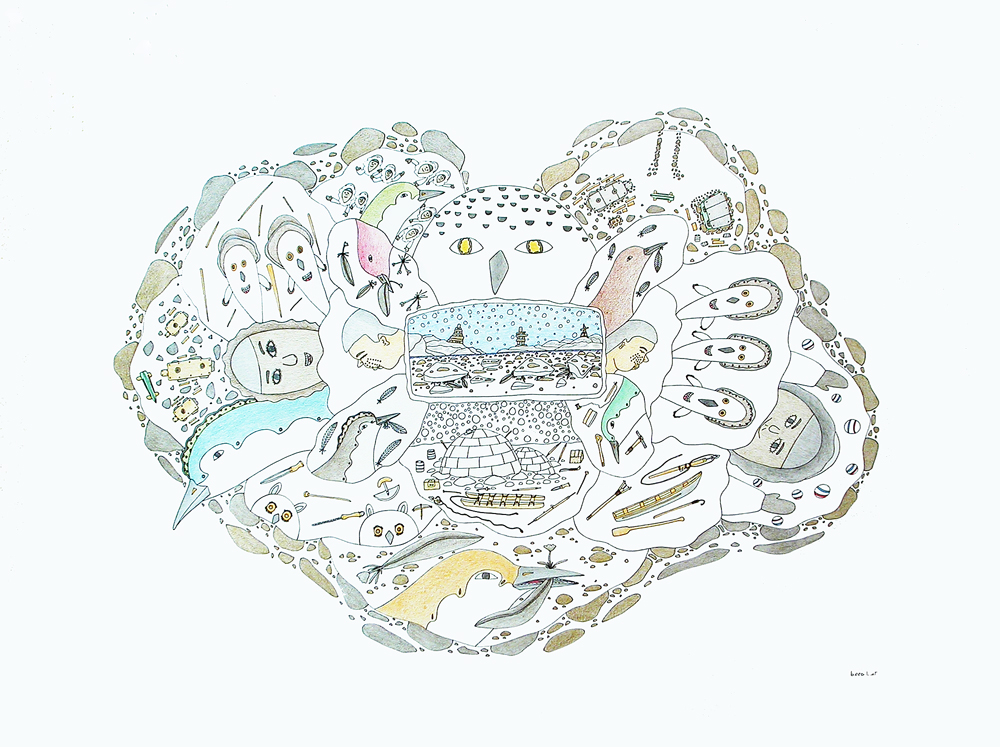 Shuvinai Ashoona, Kavavaow Mannomee in The Drawing Room
Works by Shuvinai Ashoona and Kavavaow Mannomee are included in The Drawing Room, a new national juried showcase of contemporary art that is being sponsored by DRAWN, Metro Vancouver's annual festival of drawing. Both Cape Dorset artists submitted work to the competition, which was juried by a respected panel of experts from across Canada.
The panel selected Ashoona's Untitled (dwellings) and Mannomee's Untitled (Cape Dorset) for inclusion in the exhibition, which runs July 17 through August 7 at the Pendulum Gallery in downtown Vancouver. A catalogue of the exhibition has been published.
Pendulum Gallery
885 West Georgia Street
Vancouver, British Columbia, Canada V6C 3E8
July 17 – August 7, 2010