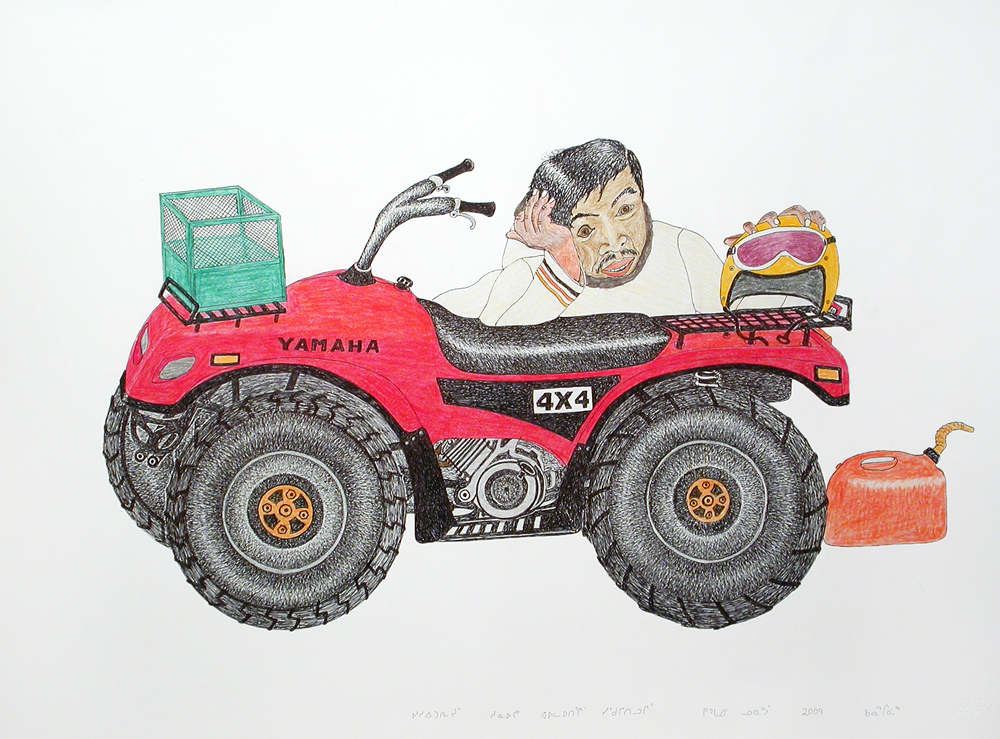 Kananginak Pootoogook to receive National Aboriginal Achievement Award
Cape Dorset artist Kananginak Pootoogook is one of 14 Aboriginal Canadians who have been chosen to receive a 2010 National Aboriginal Achievement Award. Presented annually by the National Aboriginal Achievement Foundation (NAAF), the awards recognize outstanding career achievements by First Nations, Inuit and Metis people, in diverse occupations.
Pootoogook's career as a visual artist is one of the longest and most illustrious of any Inuit artist. Born in 1935 at a traditional Inuit hunting camp on southern Baffin Island, he was one of the first people to become involved with the graphics program in Cape Dorset when it was launched in the late 1950s. Famed for his meticulous drawings and prints of northern wildlife, Pootoogook's drawn oeuvre also includes numerous images documenting traditional and post-contact Inuit culture. His distinctive work is found in many public collections, including the National Gallery of Canada, the Art Gallery of Ontario, the Winnipeg Art Gallery and the Canadian Museum of Civilization.
Pootoogook and his fellow recipients will be honoured at a nationally televised gala awards ceremony that takes place in Regina, Saskatchewan on March 26, 2010. We would like to congratulate Kananginak on receiving this important and well-deserved award.